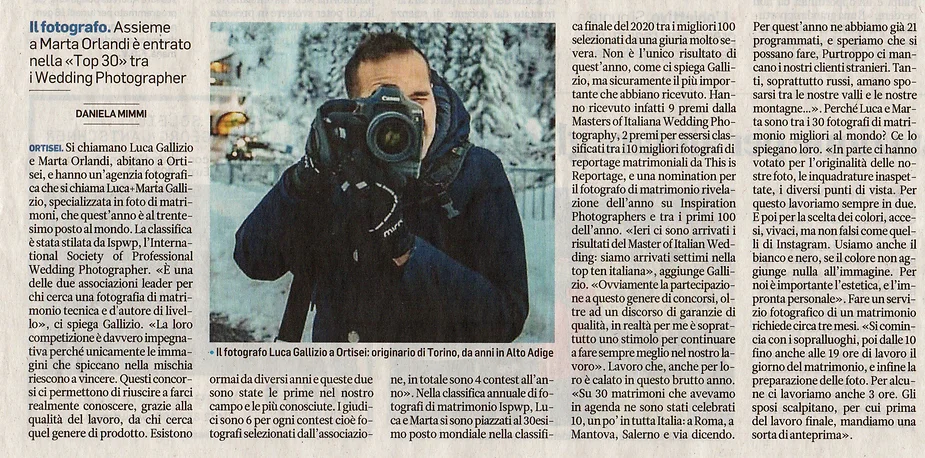 It is a strange feeling to be interviewed and to read a half-page article about our work, it is almost a small dream in the drawer that slowly becomes, step by step, reality! the credit for these great successes is certainly also due to our customers, who always believe in us. They are the ones who give us inspiration every day to create a unique and true work for each client and the incentive to always make a better and intimate wedding photography every day. Because we are sure that wedding photography is important!
The professional results this year have been many and unexpected in a complex year like 2020 was for our sector. It is a position that will certainly motivate us to continue to do even better every day, and not for prestigious awards but for the love we have for this sector and towards photography!
Special thanks to Daniela Mimmi for this beautiful article and to the editorial staff of the newspaper Alto Adige!