I started taking pictures at the age of 12.
I immediately understood that photography was the best way to express myself, it has become my profession and it is my whole life!
I trained by attending the IIS Bodoni professional photography institute in Turin, a historical school where the best Italian professionals passed by. I started my career as an advertising photographer.
I learned to pay attention to composition and the delicate balance between light and shadow.
I gained experience in many studios and therefore acquired different points of view and styles, to then create my own and personal one that interprets and captures emotions, through unusual choices of composition, contrasts and intense colors.
The best of photography for your destination wedding in Italy?
Luca Gallizio was ranked among the best 10 wedding photographers around the world in 2021 according to ispwp and among the best Italian wedding photographers according to master of italian wedding photography, this is reportage, fearless.
You can watch all of our awards here.
When it comes to finding the perfect place for your wedding, Italy is definitely one of the most popular destinations in the world. The country of passion and love. Where you can find something for every taste. With unlimited destinations and breathtaking scenery.
Whatever your perfect wedding photography destination, we can help you capture the magic of your special day with a beautiful Italian backdrop in some of the most memorable and inspiring landscapes in the world. There are so many destinations to choose from for your wedding photography in Italy. That it will be wonderful to follow you in your dream wherever it happens.
The photographic studio is located in S.Osvaldo 51, in Bolzano. The studio is equipped with a photographic installation room, we are able to provide dedicated services to individuals and companies
We receive our customers by appointment, in the studio or online.
We have the possibility to realize different photo shoots in the studio on request, photo books, newborn and pregnancy photo shoots, family, etc.
We carry out several photography courses in Bolzano, we try to convey everything we have learned in the field, secrets and tips to make each image with that extra touch.
You can follow all the updates from here, and the next scheduled courses.
We also carry out high quality fine art photographic printing services in Bolzano and Trentino Alto Adige.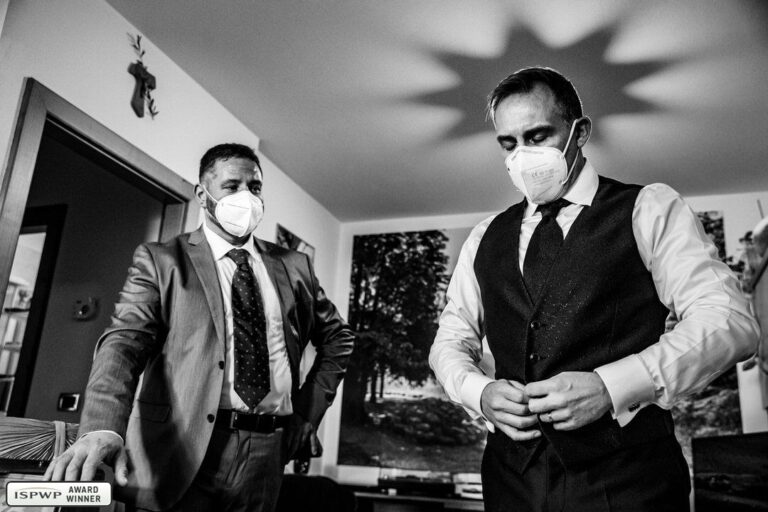 We were immediately struck by their way of communicating with us: we immediately had a good understanding! This impression became a certainty as we met to discuss what to do for the wedding: graphics for the invitations, practical organization of the "fateful" day 🙂 and suggestions for creating the album (which in our case was included in the chosen package). The creation of the invitation was particular, due to our specific requests. But Luca has always been able to follow us and satisfy us 🙂 We were followed throughout the wedding day right from the preparation. Our guests also noticed their professionalism. In fact, we found many photos of all the most important, fun and exciting moments! Everything you could want in order to have a wonderful memory of "our day". They have dedicated particular dedication to the artistic photos which, although not having included them all in our album, we have kept in a special way for us. Very appreciated by all guests, it was the opportunity to see all the photos of the day after a short time via a link. Everyone was able to connect and experience the emotions of the "day" at any time. In conclusion, they have always been very helpful, flexible and proactive. Creative and collaborative! We are happy with our choice. Thank you!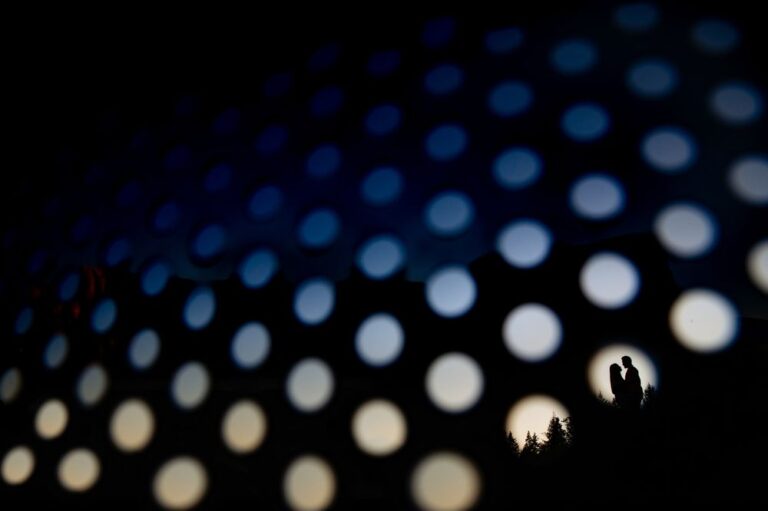 We immediately liked their professionalism, their previous services and their relaxed and friendly attitude, so we decided to rely on them for our wedding. During the morning preparations, the ceremony and the following celebrations, they were always very careful to capture the most significant moments. Not only did they pay attention to us as newlyweds, but they also captured great emotional moments with our loved ones at the wedding party. So we have many memories that we would otherwise have lost and missed.
Shortly after, we received a first overview of our photos via link and we were overwhelmed by the emotion!
They were also very professional in the subsequent composition of the wedding album and fulfilled our wishes. To sum it up, we felt very comfortable and glad we called them for our wedding!
We recommend them wholeheartedly!
Having them as photographers for this much desired day turned out to be the right and obvious choice. Beating the "competition", with their wonderful shots they made us feel at ease throughout the day, having never done a professional shooting. Top choice to use the drone! Very helpful with regards to post production. Well done, young, very nice .. choice that we would do another 1,000 times! our guests were also very surprised. Thanks ❤️